Miller Law Group, PLLC
---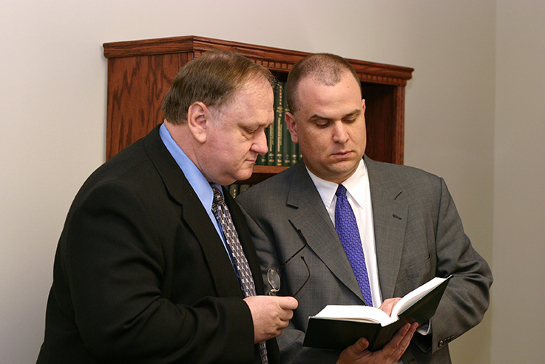 Larry Miller Jr. and Larry Miller Sr.
When life takes an unexpected turn, a stuffy, patronizing, or unprofessional lawyer is the last thing you and your family deserve. The Miller Law Group is a law firm operating throughout Berks County, PA and offers the ideal combination of professional and compassionate legal service. In everything we do, one driving principle exists to treat our clients as we would want to be treated.
Our Mission: A Respectful Client Relationship
---
At the Miller Law Group, our primary concern is our clients well-being. When our phones ring, we answer. When our clients need us most, we're there. The relationship we work to build with our clients goes well beyond the typical lawyer/client correspondence. We pride ourselves on offering professional legal counsel and, at the same time, taking the time to understand our clients individual legal challenges.
The Miller Law Group is a different kind of law firm because we're your law firm. Contact us for more information.