Miller Law Group, PLLC
---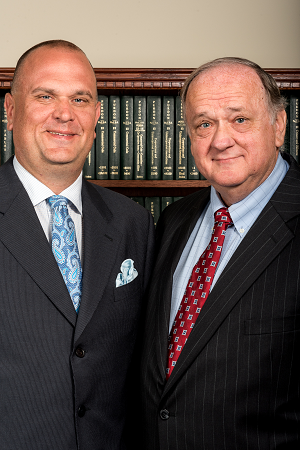 Larry Miller Jr. and Larry Miller Sr.
When life takes an unexpected turn, a stuffy, patronizing, or unprofessional lawyer is the last thing you and your family deserve. The Miller Law Group is a law firm operating throughout Berks County, PA and offers the ideal combination of professional and compassionate legal service. In everything we do, one driving principle exists to treat our clients as we would want to be treated.
When clients need a business law or family law attorney in Berks County or Reading, PA, we want to provide the level of legal support our clients deserve while also recognizing the sometimes-challenging situations bringing clients to an attorney. We know the custody issues, divorce filings, business tax issues, business contract disputes and other situations requiring a family law attorney or a business law attorney can be difficult.
These are often not just legal matters but also emotional and financial issues, too. We are sensitive to this fact and work to provide the support and peace of mind our clients deserve. In addition to providing the legal counsel and advocacy our clients seek from us, we do our utmost to offer a caring and sympathetic environment to truly support our clients.
Our Mission: A Respectful Client Relationship
At the Miller Law Group, our primary concern is our clients well-being. When our phones ring, we answer. When our clients need us most, we're there. The relationship we work to build with our clients goes well beyond the typical lawyer/client correspondence. We pride ourselves on offering professional legal counsel and, at the same time, taking the time to understand our client's individual legal challenges.
We don't treat clients like numbers. We recognize every divorce, custody arrangement, business dissolution, business formation or adoption is different. We meet clients where they are in their legal situation and listen attentively to find out what concerns and issues they have
Our legal staff is always careful to offer customized solutions and advice based on your circumstances rather than on legal platitudes. And we offer this support with an intent attention to your desires. We want you to leave our offices feeling hopeful and empowered, and we do all we can to make that happen.
The Difference the Miller Law Group Makes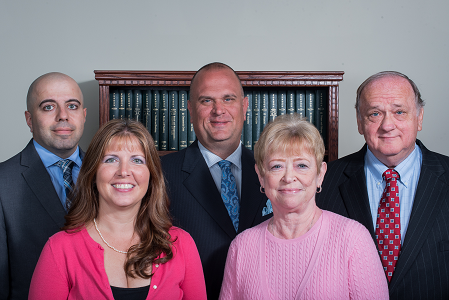 The Miller Law Group is a different kind of law firm because we're your law firm. With 40 years experience, the attorneys at Miller Law Group have been assisting clients by focusing on one guiding principle: to take our clients' problems as seriously as we take our own concerns. When you contact a family law or business law attorney at our Berks County offices, you get the same legal support and advice we'd give to members of our own family.
If you need a family law or business law attorney in Reading, PA, or anywhere in Berks County or Reading PA, contact us for more information. We're happy to offer a confidential consultation so you can get some legal advice while learning more about the solutions that exist in your situation. Contact our law firm today to find out more about us and to learn how we can help with your legal needs.