No two families are the same. Estate Planning appropriate for one family may not work for another household. It's especially true if your family has some non-traditional elements that may influence courts to distribute your Estate differently than you wished. Therefore, more Estate Planning may be needed to ensure your wishes are carried out.
When You Need a Non-Traditional Family Estate Planning Attorney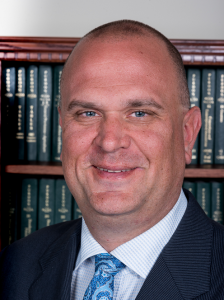 Here are examples of non-traditional families:
You're a grandparent raising a grandchild through an informal custodial arrangement. Courts may not recognize an informal custody agreement or may not see your grandchild as your next of kin. Even with a Will, others may step forward to make a claim. If your child is a minor, you'll also want to name a guardian. You ensure a responsible adult will look out for the best interests of your grandchild.
You have adopted children. Courts should treat adopted children as next of kin. However, if there are any issues with the paperwork or if anyone contests the will, your children may appreciate having extra levels of support and protection under the law.
You are a same-sex couple. Although same-sex marriage is the law of the land today, courts did not recognize same-sex marriages and civil unions for years. If you married before 2015, you might use Wills, Trusts, and other legal instruments to ensure your spouse gets their rightful inheritance.
You are unmarried but living together. Couples living together do not enjoy the same privileges and rights as married couples. It's true even for unmarried couples who

have been together for an extended period; or
had children together.

It's possible a Probate Court will not recognize cohabiting couples. In almost all cases, such couples require Wills as well as other legal instruments to protect each other.

Your family includes children from previous marriages or relationships. Children you have adopted as well as stepchildren and other children from past relationships may not have the same rights as children born in your current marriage. Protect them with Trusts, Wills, and other Estate Planning options.
Finally, some family members require extra assistance. You

need additional Estate Planning if some family members are disabled or are unable to care for themselves;
must ensure there are executors and other supports in place to help your family member if you're no longer available to take care of them; and
lastly, may need a special needs trust as well as other solutions to protect your loved one.
You Won't Find Better Non-Traditional Family Estate Planning Attorneys in Reading or Berks County
We'll
listen to and fully understand the unique details of your family relationships;
gain a full understanding of your assets and how you want them distributed;
develop a comprehensive Estate Plan based on this information and our experience; and
finally, ensure property distribution reflects your preferences.
Under Pennsylvania law, there are multiple tools available to help you plan your Estate. However, Trusts and other options can be complicated. You don't want to make a costly mistake, robbing your beneficiaries of their rightful inheritance.
In conclusion, Contact Us Online or Call Us at 610-670-9000 today for a consultation. Our law firm is in Reading, Pennsylvania and we serve Lancaster County, Berks County, and surrounding Pennsylvania areas. We have already helped many families through the Estate Planning and Probate Process and would be pleased to be a resource for you.
We offer
Convenient, Easy and Safe Free Parking;
Easy Access Ramp; and
Spacious, Well-Lit Offices