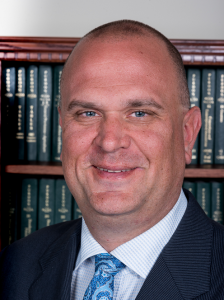 Dealing with the death of a loved one is difficult on its own. The probate process following a death can add an extra measure of grief. Probate is the legal process for…
settling an estate;
paying debts; and
distributing property.
Probate can leave families feeling overwhelmed.
We are more than Estate Administration Lawyers. We also handle issues including:
Estate Tax Issues and Considerations;
Inventorying the Estate Assets;
Asset Distribution and Probate of the Will;
Resolving Claims Against the Estate (including creditor issues);
Inheritance and Beneficiary Issues;
Preparation of Probate Administration Reports;
Assisting the Estate Representative;
Will Contests;
Trust Disputes; and
lastly, Probate Litigation.
Our Estate Administration Attorneys have 40 years' experience supporting grieving residents in Berks County communities around Reading, PA, We assist with…
Estate  Administration;
drawing up Wills;
Estate Planning; and
finally, dealing with the Probate process.
Contact us if you have concerns about…
planning your estate,
dealing with the probate process; or
finally, alsoadministering an estate.
What Our Estate Administration Attorneys Can Do
You have a great deal of responsibility if you're…
the administrator of an estate or a representative appointed by a will; or
power of attorney or another legal document to take care of a property.
Unfortunately, trying to pay debts, meet creditor demands and make important decisions about trusts or assets can be daunting if you don't have a legal background.
Our Estate Administration Attorneys ca…
advise you during this process;
ensure that you administer the estate and assets in full compliance with the law; and
lastly, help you avoid expensive legal action.
What a Probate Attorney in Berks County or Your Community Can Do
If your loved one didn't leave a will, the case will generally go to probate court. The court will decide how to divide the estate and meet debt obligations.
Even if someone leaves a will, the will can be contested in probate.
Our Probate Attorneys can help you deal deal with this complex process.
Estate Planning
The best way to ensure your assets and property are divided according to your wishes is to meet with our Estate Planning Attorneys. Our Wills Attorneys can help you…
determine whether a will is the appropriate recourse for you;
draw up a will to protect your interests and the people in your life; and
furthermore, ensure your will is strongly written.
Consult with our Advanced Estate Planning Attorneys and Trust Attorneys if…
you have large amounts of money or assets; or
often, people in your life who need extra layers of protection.
You won' find more proven, experienced Estate Administration and Estate Planning Attorneys in Reading, PA or Berks County
We…
have 40 years' experience administering and planning estates for residents in Berks County communities around Reading, PA;
explain complex legal issues using plain English so you'll clearly understand how we plan to protect your estate; and
most importantly, will protect your estate with the same diligence we would for members of our family.
The legal expertise you're looking for is a phone call away.  Contact Us Online or call us today at 610-670-9000.