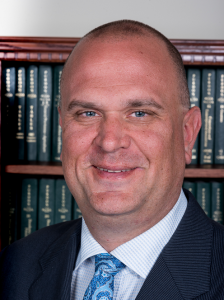 We understand that the topic of planning for your passing is uncomfortable and often avoided. That's why we are going to walk you through a few simple preliminary steps to ease your concerns and the burden on your loved ones. Pre-Planning Death Provisions is a final act of love you can show your family. Here's why.
Pre-Planning Death Provisions Eases Emotional Strain on Loved Ones
It will undoubtedly be emotional for your loved ones when you are no longer with them. Lift some of that mental weight. Pre-select a
cemetery property;
casket, and
headstone.
Pre-arrange your burial now rather than have your family make all of the necessary plans while they are coping.
Practical Benefits of Pre-Planned Death Provisions
Pre-Planning may save your Estate money. Many cemeteries offer pre-need discounts.
Most cemeteries offer incentives and agreeable payment plans for families choosing to pre-plan. Cemeteries providing incentives include:
Pleasant View Cemetery of Sinking Spring;
Mt. Zion of Pottstown;
Morris Cemetery of Phoenixville;
Woodlawn Memorial of Allentown;
Bethlehem Memorial of Bethlehem;
Prospect Cemetery of East Stroudsburg; and
lastly, Laurelwood Cemetery of Stroudsburg.
When you and your family choose to pre-plan, you could receive discounts on
burial property;
mausoleum crypts;
headstones; and
lastly, other cemetery packages.
Everyone qualifies for a comfortable payment plan to fit their budget. Cemeteries don't require pre-credit applications. Time payments liberate funds in your estate for more desirable ends like grandchildren, charities, etc.
Trusts
A Trust can allocate funds to your local cemetery and funeral director.  Our attorneys can help you personalize Trusts. We'll work with your chosen funeral director or cemetery to coordinate these plans for you.
Protecting Life Insurance Benefits
People holding life insurance policies squander millions of dollars by not making beneficiaries aware of life insurance policies. The simplest way to protect against policy's benefits unclaimed by unaware beneficiaries is to create a Will. Listing life insurance policies and policy beneficiaries in your Will informs your Estate Administrator about your life insurance policies. The Estate Administrator will then make sure beneficiaries receive their benefits.
Inheritance Tax
Families in Pennsylvania must file an Inheritance Tax Return when they die. Typically, the Estate Administrator hires an attorney to file this return. You have nine months from the date of death to do so. Missing the deadline estate risks receiving fines.
If the estate is very large, you may be required to Federal Estate Tax. The IRS gives a tax break to those who file their returns within three months. So, it is to your loved ones benefit to complete this process relatively soon after death.
Social Security Benefits
If you worked and paid into Social Security during your lifetime, the government may owe you benefits. Your surviving spouse may request a lump sum payment of those benefits from the United States Social Security Administration.
You Won't Find Better Estate Planning and Pre-Planned Death Provisions Attorneys in Reading, PA and Berks County
These are just some of the fundamental questions and answers people ask about Preplanned Death Provisions. A lot more issues will come up when we discuss your particular situation. Contact us for guidance in setting up your Preplanned Death Provisions. Contact Us Online or Call Us at 610-670-9000 today.
We offer
Convenient, Easy and Safe Free Parking;
Easy Access Ramp; and
Spacious, Well-Lit Offices