What Wills Do and Why You Need One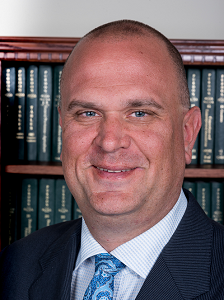 Wills and overall Estate Planning are essential to every adult. Rich or poor, Estate Planning and Wills
ensure you determine the distribution of property; and
protect you if you are very ill and cannot make decisions for yourself.
Not having a Will allows someone else to make important decisions for you. When no Will exists in Pennsylvania, Probate Court divides property. A judge will decide how property and assets are divided. Also, the process can be time-consuming.
What Wills Lawyers Do and Why You Need One
You worked a lifetime to acquire your estate. Now you want to make sure you determine how your estate's distribution to your loved ones. You need a strong Will because strong Wills discourage challenges. That's why you need our proven, experienced Estate Planning / Wills Attorneys who will
take as much time as is necessary to gain a thorough understanding of your estate, family situation and what you want to happen;
ask the right questions only an experienced Wills Attorney knows to ask that find things you might have overlooked;
bring up legal options (i.e., Trusts) that might better protect your estate's and the heirs to your estate than a Will alone; and
draft a thorough and personalized Will as part of a comprehensive Estate Plan.
Your Estate Plan and Will are your guarantees your wishes happen because you're not going to be there. You must do Estate Planning and Wills correctly. Do you want to trust this responsibility to do-it-yourself online Wills Internet site or an inexperienced discount Wills Lawyer? Of course not. Who would? Our experienced Wills Attorneys to make sure your Estate Plan and Will are correct.
Wills and Estate Planning Basics
Estate Planning establishes what will happen to your estate and you if you cannot make decisions for yourself. Estate Planning can involve
a Will;
Living Wills; and
Trusts and other legal instruments to protect you and your family in a variety of situations.
Wills are legal documents designed to divide assets and property after you pass away. Wills can
shorten the Probate process because a judge won't have to decide how property is divided;
reduce arguments over your estate by clearly stating your intentions; and
ensure the estate is divided up and distributed to heirs as you wish.
Power of Attorney
Powers of Attorney designate someone to act on your behalf in certain circumstances.
General Power of Attorney
A General Durable Power of Attorney
allows a person to designate someone to act on their behalf if they're incapacitated;
lasts as long as the principal is alive;
if the principal is incapacitated, can make decisions and act in their best interests; and
can make legal and financial decisions on behalf of the principal as long as the principal cannot make decisions for themselves.
Medical Power of Attorney
A Medical Power of Attorney
refers specifically to medical decisions;
allows a principal to name someone to make medical decisions (such as care or treatment decisions) in the event the principal is unable to do so; and
can exist alone or in conjunction with a General Durable Power of Attorney for other decision-making.
What are Living Wills?
Known officially as a Directive to Physicians, a living Will states a person's preferences for end-of-life care and care in extreme situations. In these circumstances, a patient may not be able to speak for themselves because they are too injured. Tragedies often leave families with devastating choices such as whether to keep a loved one on a ventilator or life support. A living will provides answers by clearly stating an individual's preferences.
What Is a Declaration of Guardian for Self in the Event of Later Incapacity?
This document
lists guardians, in order of priority, who can act as guardians for an estate or person;
is needed if an individual has multiple people who could serve as guardians and you must prioritize them; and
if an individual has no one to name as a guardian, can help appoint someone.
What Is a Declaration of Guardian for Minor Children?
Anyone who has children who are younger than 18 years old should have a Declaration of Guardian for Minor Children as part of their estate plan. This document lists someone who can act as guardian if both parents pass away or are incapacitated. A Will can also name a guardian(s). If the is no Declaration of Guardian for Minor Children or Will appointing a guardian, the court may place minor children in foster care determine a guardian.
Information to Gather and Things to Decide Before Discussing Your Will With Our Wills Attorneys
Your consultation regarding your Will is far more productive with some preparation on your part. Gather some basic information. Have an idea about how you want to distribute your estate. You're not locked into these decisions when we meet with you. In fact, after you discuss them with us, you may change your mind. The goal here is to make your consultation as productive and efficient as possible and your will as accurate as possible. Preparation includes but is not limited to gathering information and decisions about
personal information including your
marital status

Have you ever been divorced? and
If so, when and where?

children

names and addresses for each;
how to distribute your assets between them;
existing Trusts;
whether to include grandchildren;
deciding if you need a guardianship provision ;

Special Needs for loved ones requiring continued care;
property information

you own including addresses;
you jointly own including addresses and names and addresses of joint owners;
property owned or jointly held outside of Pennsylvania or the United States;
how you want property distributed to your heirs

sell it and divide the proceeds; or
give it away and to whom
assets

consider

bank accounts;
stocks and bonds;
annuities,
pensions;
patents;
trademarks;
cars and other vehicles;
collections;
guns;
household items; and
items of sentimental value;

how you want each asset distributed;

businesses and how you want them handled;
life insurance information (make sure the named beneficiary is up to date);
safe deposit boxes

their location;
owners with access to it;

burial and ceremonial wishes including

special wishes;
prepaid funeral plans and with whom;

special collections;
trustee information;
plan for Will Executors and trustees including

first person (name and address);
second person as a back-up (name and address); and
lastly, a third person back-up-if you want (name and address).
You Won't Find Better Wills Attorneys in Reading, PA or Berks County
You already know there's a lot of Berks County Wills and Estate Planning Lawyers around Reading, PA. How do you pick the right one?
Of course, experience in Estate Planning and Wills is one of the most important factors to consider. Our Wills Attorneys have 40 years' experience helping clients in Berks County around Reading.
The next consideration might not be quite as obvious. You want a Wills Attorney who
genuinely understands the importance of what you're trying to accomplish; and
the emotional discomfort the subject of Wills and Estate Planning often creates.
We
have a reputation for being the most people and family-oriented law firm and Wills Attorneys in Reading and Berks County;
understand the importance of seeing your estates distributed according to your wishes; and
most importantly, create your Will with the same dedication to detail as we would our own.
Protect your family's future. No one knows what the future might bring. But we strive to bring you peace of mind about tomorrow.
Start your Estate Planning today. Contact Us Online or call us at 610-670-9000 today for your personalized consultation.
We offer
Convenient, Easy and Safe Free Parking;
Easy Access Ramp; and
Spacious, Well-Lit Offices