Call Our DUI Attorneys ASAP If Police Charge You With A DUI in Berks County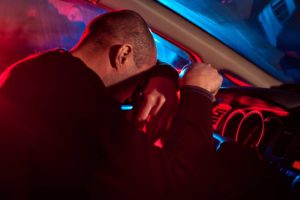 Being charged with a DUI (Driving Under the Influence), or worse causing an accident Driving While Intoxicated (DWI), is frightening, humiliating, and seems almost surreal. One minute you're on top of the world out celebrating with friends. You're a respected pillar of the community with a bright future. In an instant, you're being pulled over and charged with a DUI putting your entire future and reputation at risk. Most people find their DUI charges unbelievable and like having a bad dream. However, make no mistake. Your DUI charge is real, it's serious, and you need our DUI Attorneys' help.
Although challenging, it's critical not to panic and to think clearly. Our DUI Attorneys can help you. However, you must call us as soon as possible. We need to gather and challenge evidence, initiate damage control, and begin getting your life back on track. Here's why.
A DUI should frighten and upset you because of a DUI (or DWI) conviction can
harm your ability to earn income because of many jobs require background checks and a clean criminal record;
result in losing your license and preventing you from getting to work;
hurt and embarrasses your family;
negatively affect working and social relationships;
result in severe fines;
require installing an ignition interlock device on your vehicles at your expense; and
finally, in the worse case, sentence you to time in jail with probation after your release.
The next section will specifically explain the penalties for a DUI conviction in Pennsylvania
Sentences For DUI Convictions in Berks County and Pennsylvania
The penalties for being convicted of a DUI depend upon the
amount of alcohol in your blood;
damages and injuries caused by the DUI;
presence of a minor in your car under the age of 18 at the time of the DUI;
statements made by injured parties;
very critically, the number of times you have been charged with a DUI.
You Don't Have To Be Drunk For Police To Charge With A DUI in Berks County
Yes, police can charge you with a DUI in PA whenever your blood alcohol level is .08 or higher. However, police can also arrest you with a DUI whenever you're showing visible signs of intoxication, or you're proven to be on drugs while you're driving.
Our proven DUI Attorneys are expert in PA DUI Law and can help you. Read this entire page to discover
how first time DUI offenders may be able to

avoid going to trial, or
have the Court DUI dismiss the DUI and remove the charge from their criminal record; and

other defenses available to people with more than one DUI to

reduce charges,
lessen sentencing, or
have the charges dismissed entirely.
Contact Our DUI Attorneys As Soon As Possible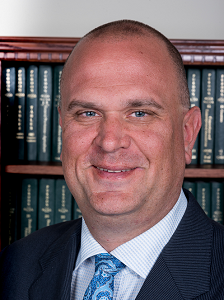 You may have made an

honest mistake and thought you were under the PA blood alcohol limit of .08.
Extenuating circumstances affected your situation.
Sometimes people who don't regularly consume alcoholic beverages are quickly affected by very few drinks.
Lastly, this may not be your first DUI and a result of an ongoing problem with alcohol.
However, it doesn't matter
how or why the DUI occurred;
if you know you were driving  poorly; or
lastly, failed your breathalyzer, field sobriety, or even your blood alcohol tests.
We have experience in PA Criminal Law defending DUI cases in Berks County around Reading, PA. The sooner you get our experienced DUI Attorneys involved
the better we're able to defend you and
make sure the court treats you fairly. Here's why.
You Won't Find Better DUI Attorneys in Reading, PA and Berks County
Our experienced DUI Attorneys know
the right questions to ask;
which sobriety tests to challenge;
how to prove your innocence;
if you're guilty, how to present your case in the best possible light to minimize penalties; and
lastly, the best sobriety classes and addiction programs in Berks County. We want to

ensure you get the help you need, and
prove to the court that you're serious about making better choices in the future.
Not all tests that check sobriety are legal or accurate.
Field sobriety tests (FSTs) can be very inaccurate, and their results can vary widely.

FSTs are affected by

weather conditions;
uneven ground; and
lastly, medical conditions that impact balance;

Dashcam and other videos may be available that contradict the police officer's evaluation of test results.
The FST used by the arresting officer may not be one acceptable to the court.

Extensive research suggests breathalyzer tests are incorrectly administered not accurate because

The arresting officer may not have given you an Implied Consent Warning before administering the test.
Documentation may not exist to prove authorities have accurately calibrated the breathalyzer.

Finally, blood alcohol tests are considered more accurate. However, authorities don't always administer them. Even blood alcohol tests are not infallible because

lab techs can make mistakes;
in many cases, technicians don't take multiple blood alcohol tests.

There is only a short period in which to test someone before blood alcohol levels change. Therefore, disputing an inaccurate blood alcohol test result is difficult and a challenge.
The Court Can Dismiss A First-Time DUI Arrest And Remove It From Your Record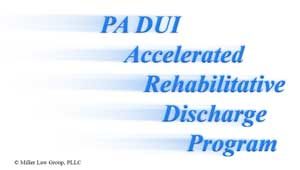 Pennsylvania DUI Law is not blind or insensitive to the fact that good and decent people can wind up with a DUI. So, if this is your first DUI charge, you may qualify for the first-time offender Accelerated Rehabilitative Discharge (ARD) Program. The Berks County District Attorney runs the ARD Program. ARD is designed to instill self-awareness and educate you about the effects of alcohol. The goal of ARD is to prevent you from receiving future DUIs. However, you must apply to the District Attorney, and the District Attorney must accept you into the program.
ARD is the answer to a first-time DUI offender's prayer because of you
lose your driving privileges for 0, 30, or 60 days instead of a mandatory one-year suspension for a DUI conviction;
don't have to go to trial;
although the court places you under supervision, can often still to go to work, so your DUI doesn't interrupt your income;
most crucially, after completing the ARD program

have your DUI charges dismissed; and
finally, you can petition the Court (called a petition for an expungement) to remove the DUI arrest from your record.

Although your DUI arrest is not visible to background checks, it's not gone. If you're arrested again for a DUI, the District Attorney will know about the prior arrest and charged as a Second Offender.

Discover more about the Berks County DUI ARD Program.

DUI Defenses for Your 2nd Or More DUI Arrest

Defenses for subsequent DUI arrests include

if the police stopped you improperly;
failure of the police to prove you were driving the car;
violation of your Miranda Rights; and
finally, problems with breathalizer, field sobriety, and blood alcohol tests previously mentioned above.

We're Uniquely Different, Better Berks County DUI Attorneys

We have a reputation for being the most family-oriented Law Firm in Berks County. It doesn't matter if this is your first DUI or you're a repeat offender. We treat you with the same respect and attention to detail as we would a member of our family who has made a grave mistake or who has an ongoing problem.

You're already under emotional stress. The last thing anyone facing a DUI needs is to meet with an uncompassionate lawyer in a small, crowded, poorly-lit office in downtown Reading where even parking is a hassle. While it seems almost impossible, you leave feeling even worse than when you walked in.
In contrast, we're a uniquely different Berks County DUI Attorneys.

Our Berks County Law Office

is in residential West Lawn, PA near Reading. The office has an easy-access ramp and ample, simple, safe, and free off-street parking. Even before you even walk in, you know you've made the right choice.

When you walk in, we

greet you with a sincere, uplifting smile. You'll know you'll get both the expert legal advice and emotional support you need while you're facing a DUI charge.
Our Law Office is spacious, well-lighted, and emotionally uplifting.
Our DUI Attorneys

take as much time as necessary to gather crucial details about your DUI;
ask relevant questions that reveal critical extenuating circumstances that might reduce your charges or favorably influence sentencing;
based upon your Attorney's expertise and experience in PA DUI Law, will be frank about assessing and explaining where you legally stand;
converse with you rather than talking at or down to you, and use plain English, so you understand what will happen next; and
lastly, tenaciously fight to prove your innocence, reduce your charges, and severity of your sentence.

Finally, you'll leave our Law Offices knowing you have chosen the right DUI Attorney and with a sense of hope for a bright future.
In conclusion, the Berks County DUI Defense Attorney you need is a phone call away. Don't delay. Contact Us Online or call us at 610-670-9000 today.
We offer
Convenient, Easy and Safe Free Parking;
Easy Access Ramp; and
Spacious, Well-Lit Offices