Proven, Experienced Berks County Family Lawyers Near Reading, PA.
Our Family Lawyers have 40 years' experience practicing Family Law in Berks County communities around Reading, PA. We
understand how important your family is to you;

have a reputation for being the most people and family-oriented Family Lawyers in Reading and Berks County;

respect your privacy;

provide expert, professional legal services;

will be there for you whenever you need us; and

very importantly, treat every client with the same dedication we would for a member of our family.
Whether you're in the middle of a Child Custody battle or facing a recent Divorce, let our experienced Family Attorneys guide you toward the best possible resolution. Miller Law Group offers the help you need. You won't find better Family Lawyers in Reading or Berks County. Here's why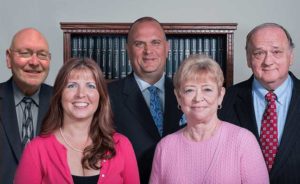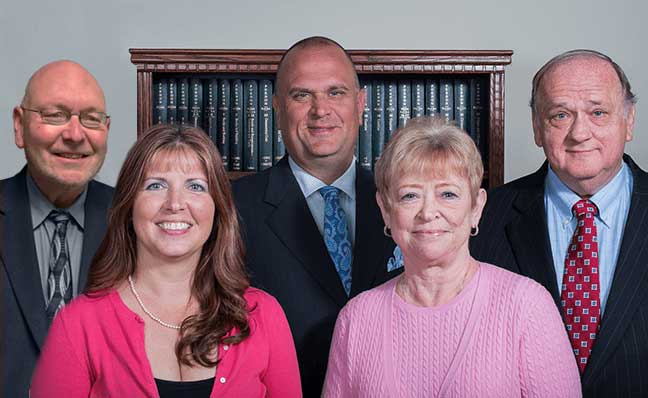 More Than Just Family Lawyers, Your Family's Legal Ally
Our Family Lawyers have 40 years' experience practicing Family Law in Reading, PA and Berks County communities around Reading. Our attorneys have upheld the highest standards that have become the core of our firm:
Listening;

Helping; and

Understanding.
Our Family Law services include:
Contested and Uncontested Divorce;

Child Support;
Why Consulting with Our Family Lawyers Is So Important
Issues involving divorce, child custody or other family law issues can rapidly escalate and become contentious.

Seeking legal help early helps to diffuse and resolve contentious issues. We use negotiation rather than requiring legal action through the court.

Lastly, even if your case does wind up in the court, working with our experienced Family Attorneys from the start can help you protect your family more fully.
Why Choose Miller Law Group's Family Attorneys
There a lot of Family Lawyers in Reading, PA and Berks County. But people choose and recommend The Miller Law Group Family Attorneys. That's because we
have 40 years' experience practicing PA Family Law in Berks County. You already know there's no substitute for experience. Obviously, you don't want your case to be a learning experience for an inexperienced Family Lawyer.

It's important that our experience is in Berks County because some aspects PA Family Law are not interpreted the same in all counties.
It's important that we have experience working with the judges likely to handle your case because not all judges handle Family Law matters the same within the same county;

are a People and Family-Oriented Law Firm where people feel comfortable with us, That's because our compassion is genuine. We understand what you're going through;
listen and take time to understand what's going on in your life;
ask the right questions only experienced Family Lawyers know to ask;
explain Family Law legal issues using plain English so you understand what's happening and what will happen next;
are expert in all areas of Family Law so we can protect you in all Family Law matters;
have a broad scope of legal expertise. That's important because Family Law matters can also affect Tax and Estate Planning.
Beware of Low-Cost Divorce Alternatives
Beware of "Cheap" Divorce Solutions
This is your family we're talking about here. Cheap legal solutions are cheap for a reason. They want to get you in and out as quickly as possible with one-size-fits-all solutions.
Our Family Lawyers take the time necessary to handle your case properly. You and your relationship with your family are better protected. But we will never take any unnecessary action(s) simply to run up our fees.
Beware of Online Internet Solutions
Unless you yourself are a skilled, experienced Family Lawyer there is absolutely no way you'll understand the meaning and implications of the legal terms used.

Is the online solution relevant to PA Family Law?

Lastly, can an online solution suggest implications in other areas of the law affected by Family Law matters like Tax and Estate Planning?
Choosing a cheap or free online solution is most often the most expensive approach both in terms of money and emotional stress. You need our Family Lawyers because family issues are just too important to make mistakes.
Family Law Divorce Issues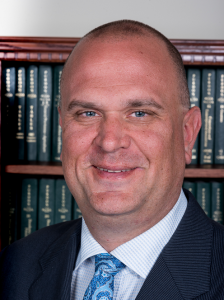 Child Custody, Child Support, and Grandparents' Rights
The most difficult Family Law situations involve children. Even when everyone in a child's life wants the best for a child, disagreements about:
Child Custody;

Child Support;

Grandparents' Rights; and

lastly, other issues can create a combative environment harmful to a child.
No child wants to see their family arguing. Working with our experienced Family Lawyers improves the chances disagreements will be resolved quickly and in a civil manner. This allows you to focus on your family again and provide the best support possible for your children.
You Won't Find Better Family Lawyers in Reading, PA and Berks County
When your family needs it most, you can count on our expert Family Lawyers. Contact Us Online or Call Us at 610-670-9000 to get started with a confidential consultation.
We offer
Convenient, Easy and Safe Free Parking;

Easy Access Ramp; and

Spacious, Well-Lit Offices
Also, see:
https://www.berkslawyers.com/p/family-lawyers.html