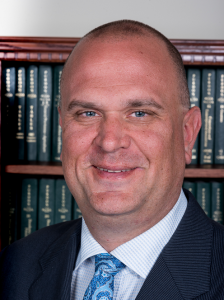 You've worked your whole life to build assets, create a business, set aside property or savings. Now you want to ensure all your assets and property are distributed according to your wishes. You may need more than a simple will if…
you have a considerable estate
anything about your estate is non-traditional; or
lastly, the are family issues.
Signs You Need an Advanced Estate Planning Attorney in Berks County or Your PA Community
Tax Implications of a Large Estate
If you have a sizable estate, state tax authorities and the IRS may demand considerable taxes from your beneficiaries. Obviously, you want your assets to go to your loved ones, not to the state and IRS. Advanced Estate Planning can help you develop strategies right now to help limit the tax burden your beneficiaries will have to face.
Family Situations
You expect there may be disagreements over how your estate will be distributed even though you clearly state your wishes in a will.
Family members or beneficiaries have struggled with bankruptcy or if they may not be able to manage a larger estate. Our Estate Planning Attorneys can develop a trust or other instruments to protect your family in ways that outright distribution cannot.
Lastly, one of your beneficiaries is disabled. In these cases, it's important to preserve your loved ones' ability to secure government funding and benefits while also having access to the assets you wish to leave them.
The Type of Assets in the Estate
You have unusual assets. Any non-traditional assets need to be reviewed by our Estate Planning Attorneys to ensure your beneficiaries can secure the assets without undue probate or tax issues.
You have a business to pass on, so succession is an issue. An estate planning attorney can ensure the company you have spent years building will not close its doors simply because you cannot remain at the helm.
Unique Requests
You want to provide for a pet or if you have any special requests or requirements.
Estate Planning in Pennsylvania
Pennsylvania law offers a number of options for people who want to protect their assets and their families. Depending on your situation, a simple will may prove to be enough. However, you may be able to protect your estate even further with:
Qualified Personal Residence Trusts;
Irrevocable Life Insurance Trusts; and
other legal instruments.
Our Advanced Estate Planning Attorneys determine which options are best for you. We'll…
look at your assets;
discuss likely undesirable situations that may arise; and
lastly, help you create a personalized estate plan designed to protect your family and your family's future.
You Won't Find More Proven, Experienced Advanced Estate Planning Attorneys in Reading and Berks County
We have 40 years' experience helping families and business leaders in Berks County communities around Reading, PA with Advanced Estate Planning. We understand Estate Planning can be a difficult time. Our goal in every case is giving you the highest standard of legal care and support. Our Estate Planning Attorneys will provide you with the expert legal representation. Contact Us Online or call us at 610-670-9000 today.