Unique Berks County Criminal Defense Attorneys Provide Both Legal and Emotional Support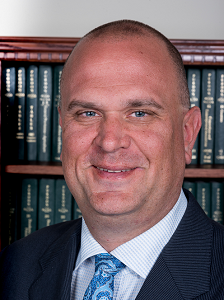 As you already know very well, being charged with a criminal offense is terrifying. We're a family Law Group. Our Criminal Law Defense Attorneys understand the emotional stress on the family of having a loved one accused of committing a serious crime. The last thing you need now is meeting with an impassionate Criminal Law Attorney in a small, cramped, poorly-lit office that makes you feel even worse. We
have a reputation for being the most family-oriented and compassionate Criminal Law Attorneys in Berks County;
while never excusing criminal behavior, recognize that good, decent people can make terrible mistakes;
understand, that if the court finds them guilty, the long-lasting or permanent effects on their

reputation;
family relationships;
future income and career prospects; and
most importantly, their freedom;

treat you the same as we would a family member who has gotten themselves into serious trouble or has an ongoing problem; and
have spacious, well-lighted offices in a peaceful residential area that gives you a feeling of hope by just entering the building and being greeted with a sincere smile.
Whether you know you're innocent or you need help reducing charges, it's important to consult with our Criminal Law Attorneys as soon as possible. Make no mistake: Your future is on the line.
Guilty or Innocent, Our Expert Berks County Criminal Defense Attorneys Can Help
Our expert PA Criminal Law Attorneys will
help file a defense;
start an investigation to find evidence supporting your innocence; and
work to protect you in other ways only experienced Criminal Law Attorneys can; and
explain your legal situation using plain English, so you know where you stand and what will happen next,
Again, contact us immediately. No matter what has happened, there are steps we can take to help you. Don't allow
criminal charges to take away your freedom and other valuable assets;
a mistake to ruin your life; and
lastly, the court to make an example of you.
Types of Criminal Law Cases Our Attorneys Defend
Our Criminal Defense Attorneys handle cases involving
Traffic Violations;
Alcohol-Related Crimes;
Assaults;
Domestic Violence.
What to Do If Police Charge You With a Criminal Offense
If the police charge you with a criminal offense or want to question you, it's crucial that you Contact Us immediately. You have the right to have an attorney present. We have the experience in Pennsylvania Criminal Law you desperately need to protect you. Here's how. The primary interest of the police is to solve the case as quickly as possible, not to protect your rights. You need us there by your side as police try to develop their case and gather evidence. Here's why. We
remind you of your right to stay silent;
ensure you don't say anything police can use against you; and
just as importantly, make sure investigations into your case are lawful and correct.
You Won't Find Better Criminal Law Attorneys in Reading, PA, and Berks County
Our Criminal Defense Attorneys have 40 years of experience helping people in Berks County around Reading defend themselves against criminal charges. You won't find Criminal Law Attorneys in Reading, Berks County, or anywhere in Pennsylvania, that work harder to prove your innocence, reduce your charges, or lessen your sentence. We'll
stand by your side during questioning and throughout the court case;
provide emotional support as we work to preserve your future and freedoms;
question illegally-obtained and weak evidence;
work to reduce the charges against you; and
lastly, come up with a plea agreement or file evidence proving your innocence (depending on your circumstances).
The expert Criminal Defense Attorney you so desperately need is a phone call away. Contact Us Online or call us at 610-670-9000 today. The sooner you contact us, the better. We can help you.
We offer
Convenient, Easy and Safe Free Parking;
Easy Access Ramp; and
Spacious, Well-Lit Offices