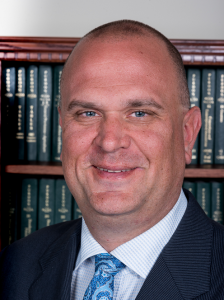 Collecting Bad Debts Requires a Plan That Complies with PA Law
Debt recovery is an inevitable part of running a business. No business deserves or can afford to lose money because of bad debts. When a business, customer, client, or patient owes you money, you need a plan of action.
You already know that running a business takes most of your time. Debt collection is time-consuming. Do you really have time for Debt Collection? Furthermore, you're not an expert in Debt Collections. If you go about it wrong you can wind up in trouble and never see any of the money owed to you.
We are Debt Collection experts. We're proven Debt Collection Attorneys with 40 years' experience recovering debts for businesses in Berks County around Reading, PA. We'll
take the time to understand both your business and your unique situation; and

then devise an effective plan, that complies with PA law, you need to reclaim the money that's owed to you.
How Debt Collection Works in Pennsylvania
Pennsylvania allows your company to contact a collection agency to recover the outstanding money. A collection agency
can contact the customer by mail or telephone even repeatedly. to try to get the customer to pay, and

are highly motivated to get customers to pay up because they receive a portion of the amount recovered.
Another more effective option for debt recovery is to contact a Debt Collection Attorney. Getting a call from an attorney can be more daunting than ordinary collection calls. It may be what motivates a customer to pay an outstanding bill.
Debt Collection Laws in Pennsylvania
While organizations have the right to contact debtors, they also must abide by certain state and federal laws. They cannot
threaten customers;

use abusive language;

contact

debtors at unreasonable hours;

customers at work; or

neighbors and friends.
Collection companies that violate these laws may face charges. More importantly, if you hire a Debt Collection agency that violates Debt Collection laws you may face charges or legal action as well.
If you try to collect a debt on your own and inadvertently violate a collection law
you may also face charges and expensive legal action;

could make the debt unenforceable; and

furthermore, do you really want to take the time for Debt Collection when you have a business to run?
Using a Debt Collection Attorney Is the Best Alternative
That's because our experienced Debt Collection Attorneys
free up your time so you can run your business;

stay compliant with all collection laws;

give "teeth" to Debt Collection efforts preventing debtors from simply ignoring collection calls and letters; and

ultimately, when a bill is persistently unpaid, take the case to court.
Act Immediately to Deal With Outstanding Debts
Contact our Debt Collection Attorneys immediately as soon as you realize you are unlikely to recover a debt. That's very important because there is a statute of limitations for collecting past due debts. Debtors can simply wait until you can no longer collect. Don't let this happen to you. Contact Us.
Our Debt Collection Attorneys Have Dedicated Process For Collecting Delinquent Accounts
We
begin by evaluating the circumstances by which you are owed money;

make sure you always know your rights;

make sure you understand state and common laws pertaining to business Debt Collection;

develop and employ the most effective plan of action; and

finally, either begin a lawsuit or obtain a judgment against the person or business that is past due.
As a small business, we understand the strain that can come with collecting debt. Contact Us Online or Call Us at 610.670.9000 to get started.