Why Transfer a Business?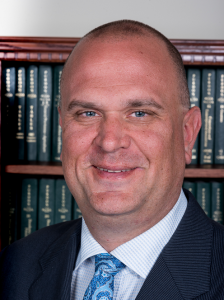 You may have spent years and countless hours building your business. But things have changed because…
the business is no longer fulfilling;
it's time to transfer ownership of the family business over to the younger generation; or
lastly, you want to retire to pursue new opportunities.
Many business owners want to see their businesses outlast them as a legacy. When it's time to close their doors, they don't want to lose all of their work forever.  A Business Transfer tranfers ownership of the business but the business name stays intact.
Considerations in a Business Transfer in Pennsylvania
It's important to consult with our Business Transfer Attorneys. That's because Business Transfers are not as straightforward as simply signing a contract. You need to consider many factors including:
if you want to lease, sell outright, sell gradually or bequeath your business to someone else;
how the transfer happens depending upon whether your business is a sole proprietorship, partnership, corporation;
the value and debts involved in your business;
tax obligations;
the effect of a business transfer on your finances and tax burden;
trademarks, patents or intellectual property you may have acquired as part of the business;
what the ownership transfer will and will not include; and
lastly, whether the new owners will be able to make fundamental changes to your business.
Family Businesses
Transferring ownership of your company to a son, daughter or another family member may involve state or inheritance laws. Additional negotiations may be required if not everyone in the family agrees with the transfer of ownership. More emotions and non-tangibles involved in family business transfers make legal advice crucial.
What Our Business Transfer Attorneys Can Do For You
Our Business Transfer Attorneys will…
guide you through the process;
advise you on the best ways to proceed;
help you file the correct paperwork. ; and
for large incorporated business, Our Corporation Transfer Attorneys help you avoid liability or losses by ensuring all parties involved in the transfer are pleased with the results.
You Won't Find More Proven and Experienced Business Transfer Attorneys in Reading or Berks County, PA
Our Business Transfer Attorneys have 40 years' experience assisting small businesses, corporations in Berks County as well as international organizations transfer ownership. We understand the issues that affect you and your company because we are small business owners. If you need a Business Transfer or Corporation Transfer Attorney in Reading, Berks County or anywhere in Pennsylvania, Contact Us Online or call 610-670-9000 today.