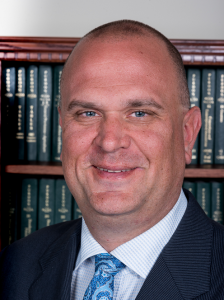 Providing for your children and loved ones has always been your top priority. Obviously, planning for the unexpected is extremely important. One of the best ways to plan for the future is through estate planning with our experienced Estate Planning and Trusts Lawyers.
We are dedicated to preserving your wishes as well and protecting your property and assets. We give you the necessary estate planning tools to provide for your loved ones after you're gone. Our estate planning attorneys offer assistance in the following areas:
Wills – A will documents an individual's preferences regarding post-death matters. This includes…

property division;
beneficiary information;
funeral preferences; and
care of minor children and more.

Trusts- A trust is a legal document capable of holding property and assets. It is possible to assign property to a trust. By doing so, it protects that property from the lengthy and complex process of probate.
Specialized Trusts – We can help you protect your assets through various types of specialized trusts, including:

Life Insurance Trusts
A/B (Credit Shelter) Trusts
Discretionary Trusts
Medicaid Payback Trusts
Trusts for Minors and Young Adults
Many people who have families or beneficiaries are unsure whether they need a will, trust or another legal document. That's because there's a lot of confusion about the powers of a will, powers of attorney, trusts and other legal solutions. Our Estate Planning Attorneys review your assets and situation to help you determine which legal protections can best help your family.
Choosing the Right Trusts and Protections
In most cases, Pennsylvania residents need at least a:
Will to describe what will happen to assets after they pass; and
Healthcare Power of Attorney which will give a trusted family member the right to make decisions in the event of an accident or incapacitating illness.
Estate Planning becomes more complex if you have slightly unorthodox financial or family situations. For example, you may need Advanced Estate Planning if….
if you are living with an unmarried partner;
have…

considerable assets;
adopted children;
children from multiple marriages; or
lastly, special-needs children.
You need an experienced Estate Planning and Trusts Lawyer that understands all these situations. You've worked a lifetime accumulating your assets. Making sure your assets are distributed the way you want them to is too important to depend on a rookie lawyer or online solution.
You Won't Find More Proven, Experienced Estate Planning and Trusts Lawyers in Reading, PA and Berks County.
That's because we…
have 40 years' experience in Estate Planning and Trusts;
take as much time as necessary to fully understand your assets and how you want them distributed;
ask questions only an experienced Estate Planning and Trusts Attorney know to ask;
explain complicated Estate Planning and Trusts legal issues using plain English;
develop a plan that fully protects your assets and wishes; and
very importantly, dedicate ourselves to planning your estate the same as we would for members of our family.
Additional Estate Planning services we offer include:
Durable Powers of Attorney;
Advanced Medical Directives (Living Wills);
Healthcare Powers of Attorney; and
Complex Wills
In conclusion, the Estate Planning and Trust Attorneys you're looking for are a phone call away. Contact Us Online or call us at 610-670-9000 today.