What is Probate?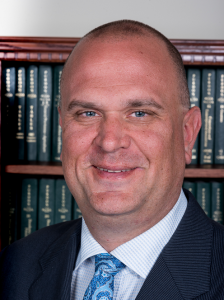 Probate is the complicated court process of dividing up and settling an estate or property when someone dies.
If someone has left a Will, the Executor named in the Will files in the Register of Wills office in the county where the decedent resided.
If you didn't make a Will or you can't locate one, the adult child or surviving spouse of the deceased will file a petition for Probate with the Berks County Probate court.
When Probate Proceedings Don't Apply
In Pennsylvania, Executors of small estates — defined as under $50,000 — can apply to the local Probate court for simplified Probate proceedings. These streamlined proceedings can save time and effort since not all the steps of a standard Probate hearing need to occur. Also, some assets don't need to go to Probate in Pennsylvania. These assets include:
property held in Living Trust;
property held in joint ownership (co-owned assets transfer to the other co-owner after someone passes on); and
lastly, assets or property for which there was a beneficiary (for example, a life insurance policy).
Probate Court does not ordinarily have to approve the
release up to $5,000 in wages from an employer to the surviving family; and
payout life insurance policies up to $11,000 and bank accounts up to $10,000.
Our Probate Attorneys can help you determine what assets you can access quickly. That's important because you'll need resources immediately to pay bills, memorial expenses and more.
Probate Problems and Complexities That Require Our Probate Attorneys
You'll need a Probate Attorney because
if someone objects to the Will, a Probate or Probate trust attorney can offer advice and support and help guide you through the process of resolving the issue;
creditors file claims against the estate;
tax issues, multiple beneficiaries, and other complexities require the legal and other expertise you don't have; and
you'll often be going through the Probate process while you're grieving. It's easy to miss paperwork or to make a mistake that can cause problems. Even an honest error when paying taxes on the estate, you could be dealing with the IRS for years.
You Won't Find Better Probate Attorneys in Reading, PA and Berks County
It just makes sense to consult with our Probate Attorneys to provide advice and guide you through the Probate Process. That's because of we
are proven, experienced Probate Attorneys with 40 years' experience helping Berks County residents in communities around Reading, PA;
have a full breadth of legal expertise including Wills, Trusts, Business Taxes, and Estate Administration; and
provide you with the highest standard of legal advice and support while treating you like a person and not a number.
You won't find better Probate Attorneys in Reading or Berks County.  Contact Us Online or Call Us at 610-670-9000 today.
We offer
Convenient, Easy and Safe Free Parking;
Easy Access Ramp; and
Spacious, Well-Lit Offices