What are Trusts?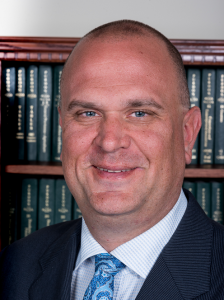 Estate Planning ensures your assets are distributed according to your wishes when you die. Both Wills and Trusts control the distribution of your assets. But they're very different in how they work.
Estate Assets Distribution with a Will
The Executor of your Will distributes your estate's assets to your heirs after you die. Distribution of assets occurs after you die and requires going through Probate. Depending on the size and complexity of the estate:
The time it takes from the time you die until your heirs receive their inheritance can be from a few months to years.
Court Cost associated with Probate can be significant.
Once received, your heirs have total control over their inheritance.
Estate Assets Distribution with a Trust
Trusts are complicated legal instruments capable of holding property and assets. Assets are transferred to the Trust while you're still alive. That's why Trusts are a Living Trusts, Inter Vivos Trusts or Revocable Trusts. With Living Trusts you
You are the Trustee of the Trust and receive the benefits from the assets of the Trust until your death.
The Successor Trustee stipulated in the Trust assumes the responsibility for

managing the assets in the Trust, and
controlling the distribution of assets and earnings from the Trust as specified in the Trust.

Trusts do not require going through Probate. So heirs will receive benefits from your estate in just a few weeks, and your Estate avoids Probate Costs.
When you assign your estate's property to a Trust, it protects that property from the potentially lengthy and complicated process of Probate.
When are Living Trusts the Best Estate Planning Alternative
You may save money if you have a large estate. But you will incur substantial costs in setting up a Trust.

Legal fees incurred setting up your Trust are higher than a Will because Trusts are far more complicated.
You'll incur additional legal fees for documents transferring assets to the Trust.

It's essential to make your estate's assets available to heirs as soon as possible.
Your Heirs

include minors. (Note: You can also appoint a guardian in a Will.);
are physically or mentally incapable of caring for themselves;
have special needs; or
lastly, include pets.

You

feel your heirs will not use their inheritance responsibly. Trusts can limit heirs' access to their estate or restrict how they use it;
want to

preserve other non-estate related benefits that a Will might eliminate;
maintain privacy regarding the distribution of your estate;

need a stronger legal document more difficult for heirs to contest;
need someone who can immediately take over managing your assets if you become ill or incapacitated. (Note: A Durable Power of Attorney accomplishes the same goal.)
Specialized Trusts
Specialized Trusts – We can help you protect your assets through various types of Specialized Trusts, including
Life Insurance Trusts;
A/B (Credit Shelter) Trusts;
Discretionary Trusts; and
Medicaid Payback Trusts.
Why You Need Our Trusts Attorneys
Living Trusts are complex. Factors that influence the decision to set up and the benefits derived from Living Trusts are continually changing. Furthermore, Trusts may not be effective if they're not well-written. You need our expert advice. Here's why.
We
Review your unique situation to help you decide if a Living Trust is your best alternative.
Make sure your Trust is well-written and effective.
Ensure you include all your assets and keep up to date and transfer assets acquired after you set up the Trust. Your estate will require Probate for assets not transferred to the Trust.
Help you transfer assets into the Trust. Very importantly, you must fund the Trust before it offers benefits.
Lastly, make sure you have updated beneficiaries to the Trust.
You Won't Find Better Trusts Attorneys in Reading, PA or Berks County
That's because of we
have 40 years' experience in Estate Planning and Trusts in Berks County communities around Reading;
take as much time as necessary to fully understand your assets and how you want them distributed;
ask questions only an experienced Estate Planning Attorney knows to ask;
explain complicated Estate Planning and Trusts legal issues using plain English;
develop a plan that protects your assets and wishes; and
very importantly, dedicate ourselves to planning your estate the same as we would for members of our family.
Contact Us Online or Call Us at 610-670-9000 today.
We offer
Convenient, Easy and Safe Free Parking;
Easy Access Ramp; and
Spacious, Well-Lit Offices