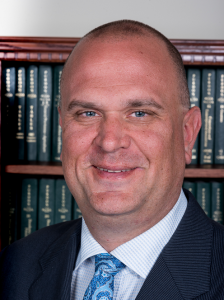 Business taxes are necessary to keep the country running. Most of us accept the importance of taxation. But no one wants to  pay more taxes than they absolutely have to pay. Lower taxes obviously make you more…
profitable;
competitive; and
able to grow your business.
Our Business Tax Attorneys help you get a handle on your company taxes and help you develop a tax plan to make the process easier.
Why You Need Our Business Tax Planning Attorneys
You can work with our Business Tax Planning Attorney at any time. But many businesses find legal advice most useful…
1) During Formation
The most important planning stage occurs when a business is first forming. Our Business tax Attorneys can…
help you decide which business structure is most advantageous from a tax perspective; and
assist you in forming a plan to minimize your tax burden.
Note: We are also expert Estate Planning Attorneys. We'll  help you devise a plan to ensure your heirs inherit your business according to your wishes.
2) During Growth
New legal and tax  issues arise as your business grows For instance…
If you start offering services or products outside of the Pennsylvania or the United States may involve whole new set of tax laws.
Opening a new branch in a new international location can affect your taxes domestically.
Finally, business growth may place you in a higher tax bracket requiring changing your tax plan.
You need our proven, experienced Tax Planning Attorneys to keep your tax plan up-to-date.
3) When Tax Issues Arise
You have been audited and face penalties or allegations of non-compliance. Our Tax Planning Attorneys can negotiate with taxing authorities on your behalf. We'll also help you devise a plan to avoid those issues in the future.
4) When Your Involvement in a Business Ends
When you dissolve a business, you need to file tax forms and pay any remaining tax obligations before you close your doors. Eventually, you may want to leave your business to your partners or heirs. We can help.
You Won't Find Better Business Tax Planning Attorneys in Berks County
That's because we…
have 40 years' experience helping businesses in Berks County communities around Reading, PA plan their taxes;
thoroughly understand U.S., Pennsylvania and Local Taxes;
have experience dealing with the IRS, The PA Department of Revenue and Local Taxing Authorities;
can reduce the emotional stress tax related problems cause;
have a wide breadth of legal expertise to fully protect your business; and
very importantly, treat your tax problems and other legal issues with the same care and devotion we would pour into protecting our own law firm.
The tax expertise you're looking for is a phone call away. Contact Us Online or call us at 610-670-9000 today.