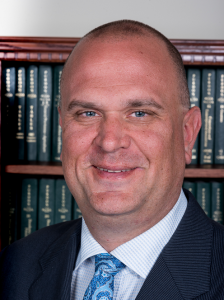 What Sports and Entertainment Attorneys Do
The Sports and Entertainment world is fast-paced and complex. So legal representation is often the last thing on athletes' and entertainers' minds. Luckily, we are expert Sports and Entertainment Attorneys. We're dedicated to our clients. We work closely with you, understand your needs, and protect your legal rights and well-being. We assist Athletes and Entertainers with the following legal issues including
Negotiating, Drafting, and Reviewing Contracts involving

Endorsement;
Performances;
Recording; and
Athletes.

Music Royalties;
Publishing Agreements;
Confidentiality Agreements;
Marketing and Licensing Rights;
Intellectual Property, such as Copyrights and Trademarks
Why Our Entertainment Attorneys Are Crucial to Your Financial Well-Being
We work with
Artists;
Writers;
Actors; and
Other Professionals in the Arts or Entertainment Industry.
We understand that
Your intellectual property is part of your brand.
Maintaining control of your intellectual property can have a long-term impact on your finances.
The contracts you sign now affect your income and financial situation for years to come. In some cases, contracts can even affect your descendants' financial positions.
Today's large corporations, including publishing houses, movie studios, and other conglomerates often create contracts that are not beneficial to the artist. Unfair contracts rob you of the rights and subsidiary rights to your intellectual property and prevent you from receiving rightful income earned through your talents. Unfortunately, in many cases, entertainers are not represented by unions or other groups to protect them.
That's why you need our Entertainment Law Attorneys by your side. Whether you're signing a publishing agreement, the first contract for your first album or paperwork to produce a movie, our Entertainment Law Attorneys can advise you of your rights and help you negotiate the best possible contract to protect you.
Why Our Sports Attorneys Are Crucial to Your Financial Well-Being
Professional and semi-professional athletes often have relatively short careers. While they may have the opportunity to earn significant income in a short period, they also face substantial personal injury risks.
To enjoy financial peace of mind, professional athletes need help from our Sports Law Attorneys to ensure their contracts protect them. Well-written agreements guarantee athletes are not left without means of support if their careers suddenly end due to an injury or other reason.
Our Sports Law Attorneys negotiate on your behalf and ensure agreements with your agent include the best possible provisions and clauses to protect you and your family.
You Won't Find Better Pennsylvania Sports and Entertainment Attorneys
We are devoted to our clients. We provide
the highest quality professional legal services;
an unmatched breadth of legal expertise in other legal areas important to Athletes and Entertainers like Estate Planning;
a commitment to our client's needs, and
personal attention and care.
No matter the challenge or dispute, the Miller Law Group can help. Contact Us Online or Call Us at 610-670-9000 today.
We offer
Convenient, Easy and Safe Free Parking;
Easy Access Ramp; and
Spacious, Well-Lit Offices