One of the first things you should consider when planning for a new child or for children you already have is your Estate and emergency planning.
Unfortunately, most young families erroneously assume they…
have many years to create an estate plan.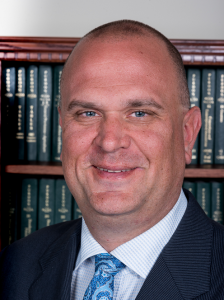 don't have a great deal of property to distribute, and
therefore they don't need a will or other estate planning measures in place. Things happen to people. Bad things happen to young people with children. If and when it does you may be leaving your minor children vulnerable. Obviously, that's not something you want to do.
Estate Planning for Families in Pennsylvania
If parents are killed and leave behind minor children in Pennsylvania, courts work in the best interest of the children. The court will appoint a guardian that…
without an estate plan, you have no say in who the custodian or guardian of your children will be; and
the court will have met with for a brief period of time before making a final decision.
Obviously, every loving parent wants to have a say regarding who raises their children if they're gone. Therefore, meet with our Estate Planning for Children Attorneys and develop an estate plan that stipulates who the guardian should be. Otherwise, the guardian appointed for your children may not be the ideal person or the person you may have chosen and that would be terrible.
Our Estate Planning for Children Attorneys will…
examine your child's needs and the people you know;
decide with you who is the best guardian for your children; and
in addition, an attorney can help you determine what assets you do have to distribute to your children in the event anything happens.
Distributing Assets to Children
Even if you assume you don't have much to leave behind or if you're just building up your estate, having a will and a trust can be important. You may have more assets than you realize including…
insurance policies at work; and
most often, some equity in your home.
Minor children will generally inherit property through a guardian or through a trust. Determining now how property will be divided ensures your children have access to the assets which may be rightfully theirs. Without a trust and without a will, the state will determine how to distribute your assets and property. Planning now ensures you can take steps to protect your children from excessive taxation on your estate as well as other issues.
Proven, Experienced Berks County Estate Planning for Children Attorneys Near Reading, PA
Estate Planning for Children is an important responsibility of being a parent. Just as you provide for your children in life it's equally important to provide for them if something goes wrong.
Think about it. Estate Planning for Children is not something can put off. Also, Estate Planning for Children is not something you can afford to trust to a rookie lawyer or impersonal online solution.
We have 40 years' experience helping residents in Berks County around Reading, PA with Estate Planning and other legal needs. We have handled Estate Planning for Non-Traditional and Traditional Households and even Estate Planning for Businesses. Whether you're just starting out or already have substantial assets, our attorneys can help you develop a plan to give you peace of mind. Protect your children. Contact Us Online or call us at 610-670-9000 today.