Written By: Larry Miller, Jr. | August 1, 2017 | No Comments
Why Consider Franchises?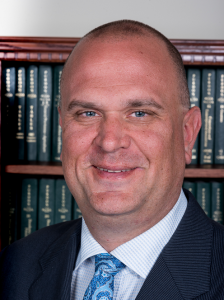 For entrepreneurs who don't want to reinvent the wheel, purchasing a Franchise can seem like a great option. Franchises often advertise themselves as businesses that take the guesswork out of setting up a new company. By buying into a Franchise, you're buying into an established brand and business rather than having to create a company yourself from scratch. Before deciding to purchase a Franchise, however, you will want to consider both the pros and cons of this type of business model.
The Pros of Franchises
Systems
One of the most significant benefits is that you will get support and systems including
financial software;
marketing and advertising templates;
marketing support;
real estate support; and
other forms of methods you can follow to build your business.
Therefore, you won't have to research each part of your business separately. The Franchisor has already done much of the decision-making for you.
Training
Franchises also offer training to help you get started, which can be valuable if you have never set up your own business before. You can learn from the company and even from other entrepreneurs who have successful Franchises with the same company.
Build On a Known Brand
Franchises are most often established companies that already have a loyal following.
The Cons of Franchising
Fees and Royalties
One of the biggest drawbacks of Franchises is the cost. The average Franchise fee costs $25,000-$35,000. Some Franchises cost significantly more. In addition, you will need to pay royalties or a percentage of your sales, which can quickly add up.
Rules Can Be Stifling
Rules can control
approved supplier; advertising; and
even affect to whom you can sell your Franchise. If you decide to close your business, the franchisor will generally need to approve the buyer, which can make it harder to get out.
You Won't Find Better Business Attorneys in Berks County to Help You Decide if a Franchise is Right for You
Our Business Attorneys have 40 years' experience helping businesses in Berks County around Reading, PA.
We
are experts in Business Startups and Franchising;
discuss your goals and expectations;
are expert Contracts Attorneys who will review your Franchise Agreement; and
help you decide if the Franchise is a good match for you and that you are protected.
Contact Us Online or Call Us at 610-670-9000 today.
We offer
Convenient, Easy and Safe Free Parking;

Easy Access Ramp; and

Spacious, Well-Lit Offices