Written By: Brandy Miller | November 29, 2016 | No Comments
Whistleblower protection in PA
Tuesday November 29, 2016 12:01 AM
By Larry W. Miller Jr.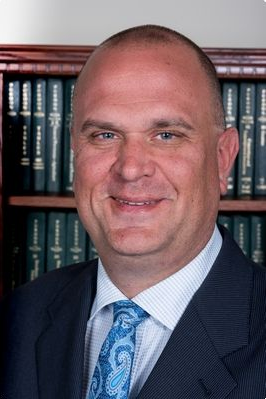 The struggle is real, if you're the one presented with the tough decision: "Do I report to my employer the improper, illegal or even just inefficient activities going on at work?"
Even more troubling is: "Should I report to the government the illegal acts of my employer?"
As human beings with a sense of right and wrong, the need to point out or correct behaviors is appropriate. How can we expect the world to be a better place if we don't do our part to make it better?
On the other hand, as an individual with people counting on you, the thought of retribution or potentially losing your job is enough to silence even the strongest of us. What rights do we have to speak up?
In 2002, President George W. Bush signed into federal law the Sarbanes-Oxley Act, which provides significant protection for employees of publicly traded companies to report illegal activities or shareholder fraud to proper investigatory agencies. This law subjects any corporate official to prison terms of up to 10 years and/or substantial fines for retaliatory actions against an employee. While this act attempted to restore confidence in publicly traded companies, Sen. Patrick Leahy, a Vermont Democrat and the bill's sponsor, stated that private and public sector employees remain subject to the "patchwork and vagaries" of various state and Federal whistleblower laws.
The Whistleblower Protection Act provides protection for federal executive branch agency employees from retaliation for reporting illegal and/or improper activities, subject to substantial exemptions for certain employees who have highly confidential and sensitive information. However, the remaining protection afforded to other employees in Pennsylvania falls to the commonwealth's laws.
Pennsylvania courts famously support the at-will employment doctrine, which mandates firing or termination of any employee at any time for any reason. However, the courts have carved out certain protections for whistleblowing employees. Perhaps the most significant is for employees who report employer activities that are clearly against public policy. Pennsylvania employees are protected from retaliatory actions or discharge when refusing to violate the law, filing a worker's comp claim, filing for unemployment benefits, performing statutorily imposed duties, testifying truthfully, serving on a jury and refusing to take a lie detector or drug test (unless the employer has a substantially good reason).
The Pennsylvania Whistleblower Law offers protection against retaliation for:
Reporting abuse or neglect of older adults.
Filing a complaint/testifying relating to violations of a commercial motor vehicle safety rule.
Reporting a violation of the Construction Workplace Misclassification Act.
Refusing to work overtime (for health care employees).
Filing/testifying a violation of the Pennsylvania Minimum Wage Act.
Refusing to work more than 44 hours in a week (for minors).
Reporting any violation of the Employment Verification Act (for public works agencies).
Reporting any illegal/improper activities of the employer (for public employees or employees of companies receiving public grant money).
Reporting/testifying about unlawful discrimination practices of the employer.
Reporting the existence of exposure of hazardous substances or from participation at any level of the government's investigation and/or prosecution involving the illegal handling of hazardous substances.
Reporting violations of the Clean Air Act.
Missing work because of an emergency road closing.
Reporting a violation of the equal pay laws relating to sex discrimination in the workplace.
If you are not protected by one of these exceptions, then you likely are not protected from reporting the actions of the employer or agents of the employer, which makes the decision even more difficult.
What is the overall lesson here? Carefully decide the permitted repercussions of your actions before you take it, but if the law supports you, know the law and stand up for your rights.
Larry W. Miller Jr. is with the Miller Law Group, www.MillerLawGroup.net, in West Lawn, PA.