Written By: Ali Audi | October 28, 2014 | No Comments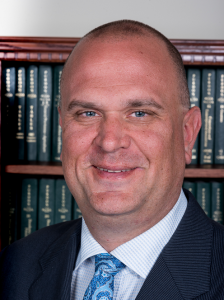 On September 16, 2014, a Philadelphia court ruled that the majority shareholders of the recently-sold enterprise, Floorgraphics Inc. acted in their financial interests and, as such, breached the fundamental fiduciary duties owed to the minority shareholders.
About The Case
As the case of Potok v. Rebh progressed, Philadelphia Court of Common Pleas Judge Albert J. Snite Jr. wrote in his opinion that Richard Rebh, CEO of Floorgraphics, assigned $12 million to the goodwill of the majority shareholders. Judge Snite deemed this allocation as "improper from every aspect, economically and legally."
What makes this Business Law case unique is two-fold.
It is
one of the few cases tried in Pennsylvania that has criticized the actions of the majority shareholders as it relates to the minority's interests, and
also, only the second PA case on record to employ the "Entire Fairness Standard" to investigate allegations of a breach of fiduciary duties.
The Entire Fairness Standard
The "Entire Fairness Standard" is part of a legal framework initially established during the case of Golden Cycle, LLC v. Allan.
In this case,
specific levels of judicial review were used to determine whether an action purported to be a breach of fiduciary duties was valid, and
the "stringent standard of entire fairness," or the "Entire Fairness Standard," was implemented.
Courts enact the "Entire Fairness Standard" when a fiduciary party is found to either be interested or standing on both sides of a transaction.
Potok v. Rebh
In the case of Potok v. Rebh, Judge Snite awarded in favor of the minority shareholders. He did so because majority stockholders unfairly distributed $29.5 million from the original settlement. The court found the unfair distribution provided evidence that the majority shareholders excluded the interests of the minority in favor of their interests.
This verdict highlights how in some circumstances, subtle manipulation of the Business Corporation Law can result in
unethical practices, and
unfair actions that negatively affect the minority shareholders access to benefits in a business sale.
Have questions as to how this ruling may affect practices for other businesses in PA? Let us know in the comments below.