Written By: Larry Miller, Jr. | August 15, 2017 | No Comments
What Are Buy-Sell Agreements?
Buy-Sell Agreements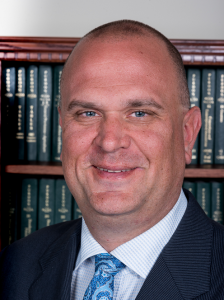 require one party to purchase a specific ownership interest in the company and the other party to sell an ownership interest. Buy-Sell Agreements protect businesses from
divorce;

death;

disability; and

other possible issues.
Two Type of Buy-Sell Agreements
There are different types of Buy-Sell Agreements. It's important to understand which one may be right for you:
Cross-Purchase Agreements
With these agreements, each stockholder in a corporation is required to own life insurance for the lives of other stockholders.

Each owner would be the beneficiary and would pay the premiums.

If one of the owners passes away, the proceeds from the insurance would be used to buy the ownership interests from the estate of the owner who has passed away.
Cross-Purchase Agreements can become complicated if there are more than two owners. Instead, 0wners can create a Trust Deed agreement.
The Trust
owns one policy for all stockholders; and

represents the other owners to ensure proceeds from insurance money are distributed equally in the event of a death.
Entity-Purchase Agreements
If a specific event occurs, the business buys an owner's entire interest at a decided price.
In the case of a partnership, it will be in the form of liquidation of interest.

If your business is a corporation, this agreement will result in a stock redemption agreement.
Variations in Buy-Sell Agreements
There are many differences possible within these two classifications of Buy-Sell Agreements depending on whether your business is a
partnership;

corporation; or

other entity.
Consulting With Our Buy-Sell Agreements Experts is Crucial
Buy-Sell Agreements can affect your tax obligations. Certain types of agreements may be more appropriate for your business structure. Buy-Sell Agreements can impact your Estate Planning. Our Business Attorneys have 40 years' experience drafting Contracts including Buy-Sell Agreements in Berks County around Reading and throughout Pennsylvania. We have the full breadth of legal expertise you need to ensure your Buy-Sell Agreement is optimal for your business. Contact Us Online or Call Us at 610-670-9000 today.
We offer
Convenient, Easy and Safe Free Parking;

Easy Access Ramp; and

Spacious, Well-Lit Offices