What is an Executor of  Will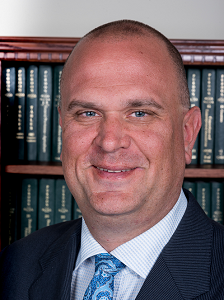 Being named an Executor in a Will is both an honor and tremendous responsibility. As an Executor, you're responsible for executing the Will. Stated simply, you're the one making sure that the person's last wishes are carried out, preserving and maximizing the estate's assets while legally abiding by PA law.
The Executor's duties can be complicated depending upon the complexity of the estate. But it's a good idea to enlist the services of one of our experienced Probate Attorneys. We'll show you how to approach complex matters Estate Administration and make sure everything is done correctly and in strict compliance with the law.  The Executor is usually a member of the deceased family or very close friend. As such they're already upset over the loss and it becomes harder to think straight. It's good to have someone that knows what they're doing to hold your hand through the process. Our Probate Attorneys have the experience to better handle problems arising from other family members and beneficiaries.
Executor of Will Duties
Responsibilities include but are not limited to
having a copy of the original Will;
taking the original Will and original death certificate to the Berks County Register of Wills  to become formally registered as the Executor of the estate;
setting up a new, separate bank account for the estate to collect money owed to the decedent and paying outstanding bills and costs;
advertising in local newspapers to notify possible creditors;
taking an inventory of all estate assets;
evaluating assets in the estate which may require hiring professional appraisers;
liquidating estate assets not designated as being passed on to heirs including

stocks;

bonds;

mutual funds;

physical property including

homes;

automobiles;


collections; and

household items;

businesses;

distributing assets to heirs as stipulated in the will;
filing and paying required and final taxes including


Local Income and Property Taxes;

PA Inheritance Tax;

PA Income Tax; and

Federal Income Tax; and


if the will is challenged or contested,

hiring an attorney to represent the estate.
Very few people possess the expertise and experience to fulfill all of these responsibilities competently. You need help from someone who
has been through this process hundreds of time;

has the knowledge required; or

knows where to obtain the necessary and competent expertise.
You Won't Find Better Probate Attorneys in Reading or Berks County
We have
Probate Attorneys with 40 years' experience helping Executors in Berks County communities around Reading;

a width breadth of legal expertise in areas affected by Probate including

a reputation in Berks County for being the most family-oriented law firm and treating each case the same as if it were a member of our family.
Don't take on the role of Executor of Will, Estate Administration and the complicated process of Probate alone. Contact Us Online or Call Us at 610-670-9000 today.
We offer
Convenient, Easy and Safe Free Parking;
Easy Access Ramp; and
Spacious, Well-Lit Offices