Written By: Brandy Miller | July 15, 2017 | No Comments
Your business is ready to incorporate. Here are five steps you want to follow to make the transition process simpler and more efficient.
Contact Our Corporation Lawyers.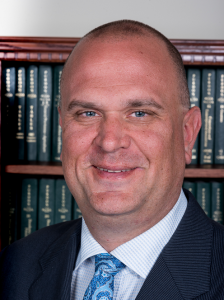 Review the details of your business with our Business Attorneys. Make sure you've considered all the pros and cons of Incorporating. Once you confirm your decision to Incorporate, our Attorneys can help you review the process for Incorporating.
Visit the Corporation Bureau at the Pennsylvania Department of State Website.
The website will tell you whether you are eligible to incorporate in Pennsylvania and will outline the process. You can also use the site to make sure your company name meets the requirements established for incorporation in the state of Pennsylvania.
Start the Filing Process.
Start by submitting your fee and a Name Reservation form to the Office of the Secretary of the State.

Then, download the Pennsylvania Articles of Incorporation. You can do this by visiting the Department of State administrative offices or by downloading the packet online.

Submit your Pennsylvania Articles of Incorporation along with all needed documentation. Our Attorneys should review the packet before you send it to avoid any delays or problems.
Wait for a Reply.
The Secretary of State will either send you a Certificate of Incorporation or a rejection notice. If you're
accepted, you'll need to get an Employer Identification Number (EIN) as well, or

sent a rejection notice, contact our Attorneys to determine what to do next.
Stay Compliant.
The process of incorporation is only the beginning.You must
stay compliant with all corporation tax rules and other requirements to avoid penalties, and

keep careful records to prove your compliance in the event of an audit.
You Won't Find Better Business Attorneys in Reading, PA and Berks County to Guide You Through the Incorporation Process
Incorporating is complicated. Our Business Attorneys have extensive experience working with local, national, and international firms in every industry. You won't find more qualified legal help to guide you through the Incorporation Process. Contact Us Online or Call Us at 610-670-9000 today.
We offer
Convenient, Easy and Safe Free Parking;
Easy Access Ramp; and
Spacious, Well-Lit Offices