Written By: Brandy Miller | November 15, 2017 | No Comments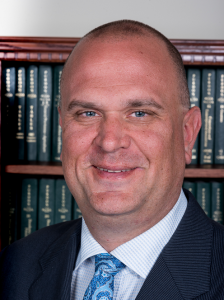 If you're considering business structures, a Limited Liability Corporation (LLC) may seem advantageous. There are several advantages to filing your business as an LLC. Here;s 5 key advantages…
Liability Protection
Protection from liabilities is one of the biggest advantages of Limited Liability Corporations. LLC members are not liable for court judgments or debts are incurred against the LLC and their assets are not at risk. Therefore this business structure offers more protection of personal assets when compared with a traditional partnership or sole proprietorship.
Tax Flexibility
LLCs are not taxed like corporations. The IRS automatically classifies LLCs as corporations. But members can choose to define themselves as a single member LLC and choose to be taxed as a…
sole proprietorship;
corporation, or
lastly, traditional partnership.
It's important to speak with our Limited Liability Corporation Attorneys before filing as an LLC . That's because you want to ensure your operating agreement outlines how you will be taxed.
Less Paperwork
Compared to corporations, LLCs require less record keeping and concern with compliance. Operating agreements outline what paperwork you need to file.
More Flexibility
Members create an Operating Agreement when creating an LLC. The Operating Agreement outlines the structure and business operation. Accordingly, LLCs have more flexibility than corporations and partnerships when determining…
the business structure; and
lastly, how the business works.
Therefore you can ensure you can create an operating agreement that meets your needs.
Remain in Charge.
With an LLC, you can be the sole owner or member. This allows you to make decisions about your business without having to consult shareholders, boards or other members. Therefore you have more control over your company than you would in a partnership or corporation.
Contact our Limited Liability Corporation Attorneys to find out if an LLC is for you. If you already know you're ready to set up your Limited Liability Corporation, Contact Us Online or call us at 610-670-9000. LLCs are extremely flexible. Therefore our expert Limited Liability Corporation Attorneys can work with you to ensure you get the exact type of structure you needs.